27 février 2011
7
27
/

02
/

février
/

2011
09:00
Pour le Black Shatter !
Le vernis effet craquelé de la collection Katty Perry d'OPI !
Ca fait longtemps que je n'ai pas autant été conquise par un vernis ! Je trouve l'effet tellement bluffant !!!
Ici sur le Kiko bleu. Fixé avec une couche de top coat normal plus matifié avec le Essie Matte About You
Is my heart cracked ? Nooo but it's surely melted...
For Black Shatter
The crackle polish from the OPI Katy Perry collection
It's been a while since I didn't have such a crush on a polish! I find the effect mesmerizing!!!
Here you can see it on the blue Kiko. I sealed it with top coat and then mattified it with Essie Matte about You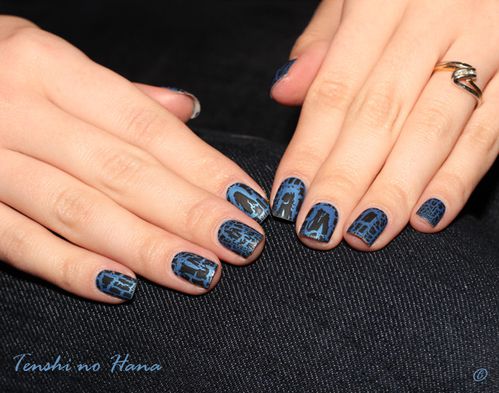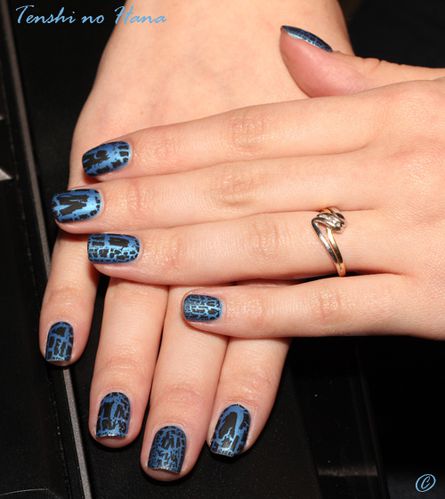 La texture est très étrange, elle est assez épaisse, ne s'étale pas bien et sèche presque instantanément. Puis vous regardez votre ongle et là vous jubilez : ça craaaaquèle, les plaques se détachent, se contractent, se mettent en place…
The texture is quite strange, thick, not easy to apply and drying almost instantly. Then you look at your nail and you squeal: it craaacks, patches are forming, separating, coming into place…