12 juillet 2011
2
12
/

07
/

juillet
/

2011
09:00
Au final j'ai acheté toute la collection Pirates des Caraïbes, j'aime beaucoup cette collection de teintes claires et douces. Je vous avais présenté les 4 premiers il y a un moment, maintenant c'est au tour de Mermaid Tears d'être sur le devant de la scène.
In the end, I bought the entire Pirates of the Carribeans collection! I liked all the pale and soft colours! I already showed you the first four not long ago, now it's Mermaid Tears.
Pour être honnête j'avais un peu peur que ce vert d'eau ne m'aille pas. D'habitude ce genre de teinte font paraître ma peau plus rouge. Mais Mermaid Tears est magique ! lol Je l'aime beaucoup. Il fait des mains douces mais sa teinte peu commune apporte une touche d'originalité !
To be honest, I was afraid that the colour wouldn't look good on me. This type of colour usually gives me lobster hands. But Mermaid Tears is magical! I do like it a lot. Gives you soft hands with a touch of originality!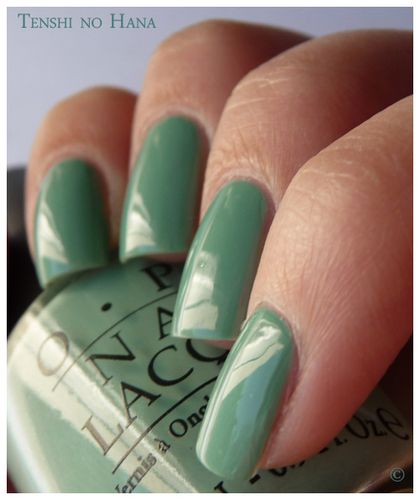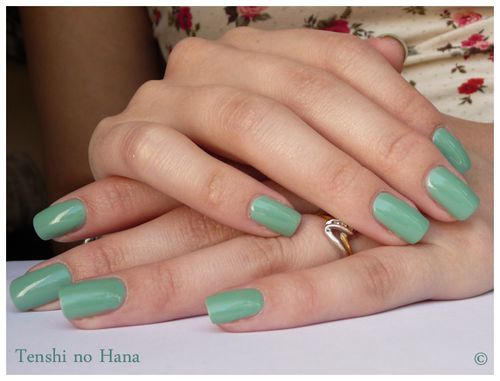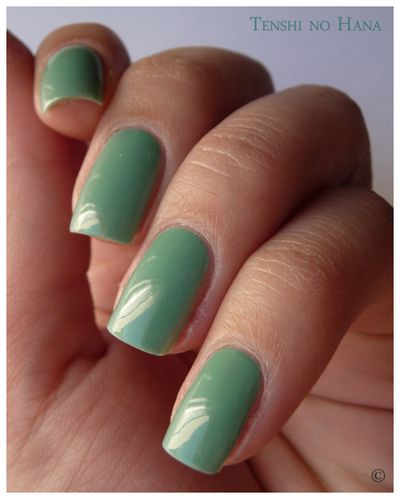 2 couches – top coat Nubar

Application : parfaite
Opacité : nikel en 2 couches
Texture : parfaite (made in OPI hein !)
Séchage : normal

2 coats, Nubar top coat

Application: perfect
Pigmentation: super in 2 coats
Texture: perfect (made in OPI after all!)
Drying time:normal
En version "Silver Shattered" !
And now with Silver Shatter!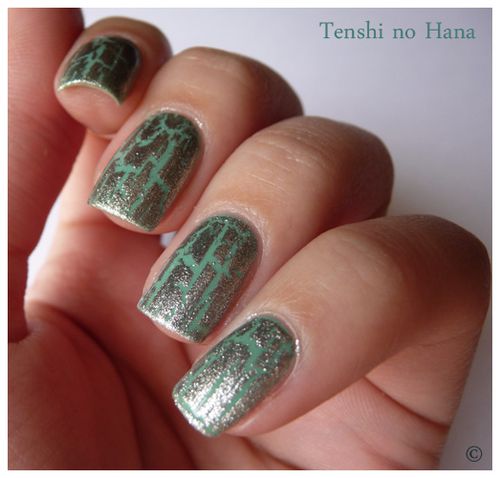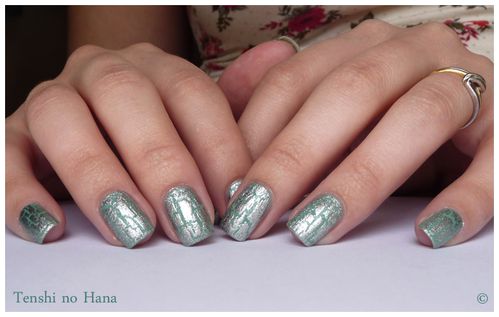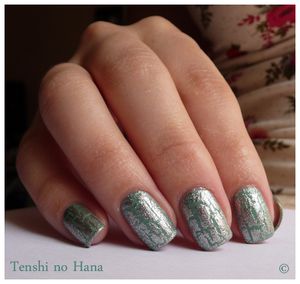 Les autres vernis de la collection :
The other colours from OPI Pirates of the Carribeans collection





= Planks a Lot Stranger Tides Sparrow me the Drama Skull & Glossbones