26 juillet 2011
2
26
/

07
/

juillet
/

2011
09:00
Voici un sublime vernis de la collection Vintage Vixen de l'automne dernier. Oui je suis un peu en retard, mais je me suis rendu compte que je n'avais pas swatché tous les vernis de cette collection que je possédais.
Il s'agit d'un sublime marron avec des reflets doré/cuivré. Vraiment magnifique. Je vous laisse admirer les photos parlent d'elles mêmes !
Here's a beautiful polish from China Glaze Vintage Vixen collection for Fall 2010. Yeah, I know, I'm a bit late, but I realised I hadn't swatched all the colours I had from this collection.
It's a beautiful brown with golden/copper shimmer, really wonderful. I leave you to look at the pictures and see them speak for themselves.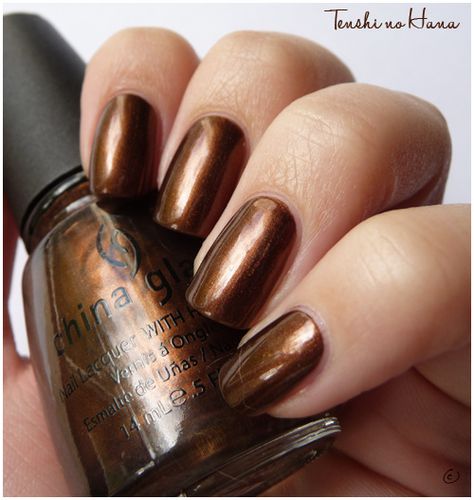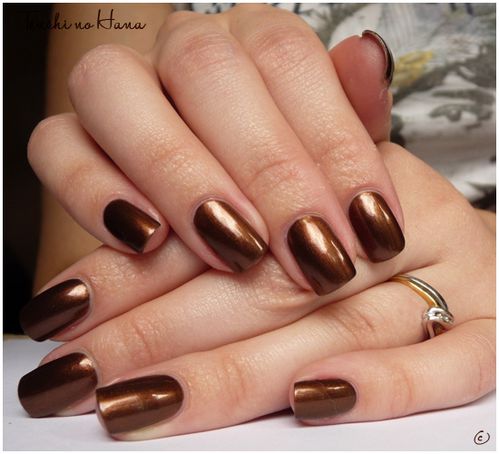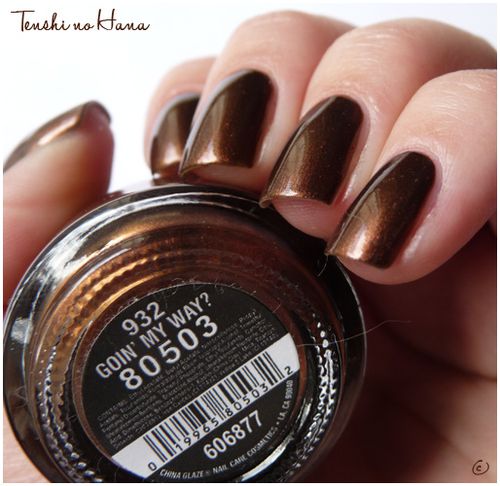 2 couches – top coat Nubar

Application : bonne
Opacité : excellente. 2 couches
Texture : très bonne
Séchage : normal

2 coats, Nubar top coat

Application: good
Pigmentation: good in 2 coats
Texture: very good
Drying time:normal